A Better Guidance Paves Way For a Better College
Myself Manjeet Kumar, I got VLSI & Embedded System at Sardar Vallabhbhai National Institute of Technology, Surat through 2019 GATE Score. I appeared for GATE 2020 as well but my score is not good. I was very much disappointed then I consulted with GuideForU counselor and they encouraged me to do M.Tech. I thought that I won't get good colleges at this score but they guided me in the right direction till the entire admission process got completed. They did my choice filling in a rational manner due to which I got this college. Subsequently, I also got selected for internship in Intel. Once again I like to extend my heartfelt thanks to GuideForU counselor for their support.
Features and services of Counsellor
Myself Jaideep Mukherjee. I have completed my Engineering in 2019 but won't get good score in GATE 2019. That's why appear for 2nd time and got GATE score 619 in GATE 2020. My dream was to get admission in IIT with a good branch but cutoff was somewhat higher previous year. I got disappointed when I didn't get ant seat in regular round of CCMT. I then consulted GuideForU counselor and they provide beter direction for choice filling and then I got Transportation Engineering at NIT Warangal. Once again I like to extend my heartfelt thanks to GuideForU counselor for their support.
Myself Manhar, I don't think to take admission in 2020. But in last date of spot round form filling I decided to take admission and got NIT Surathkal Communication Branch. GuideForU whole team and counselor helps me all the time and they reply as fast as possible since that was the last day for choice fiilling also. They guided me with a best choice filling.  This GuideForU has helped me a lot with high patience by answering my silly questions.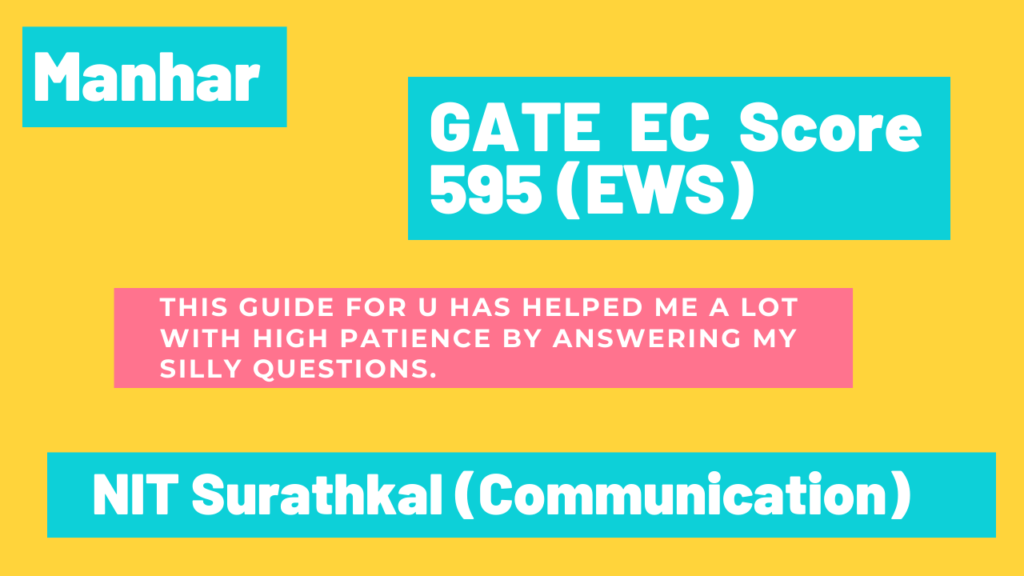 Expert Interaction through WhatsApp, Hangout & Call..
Personalized counselling from curated experts on exams, courses, colleges & career selection. 
The guide assigned to me was very polite, helpful, provided all kind of information i have asked for and cleared all my queries.The team will be helping you from the day you buy their package till counselling.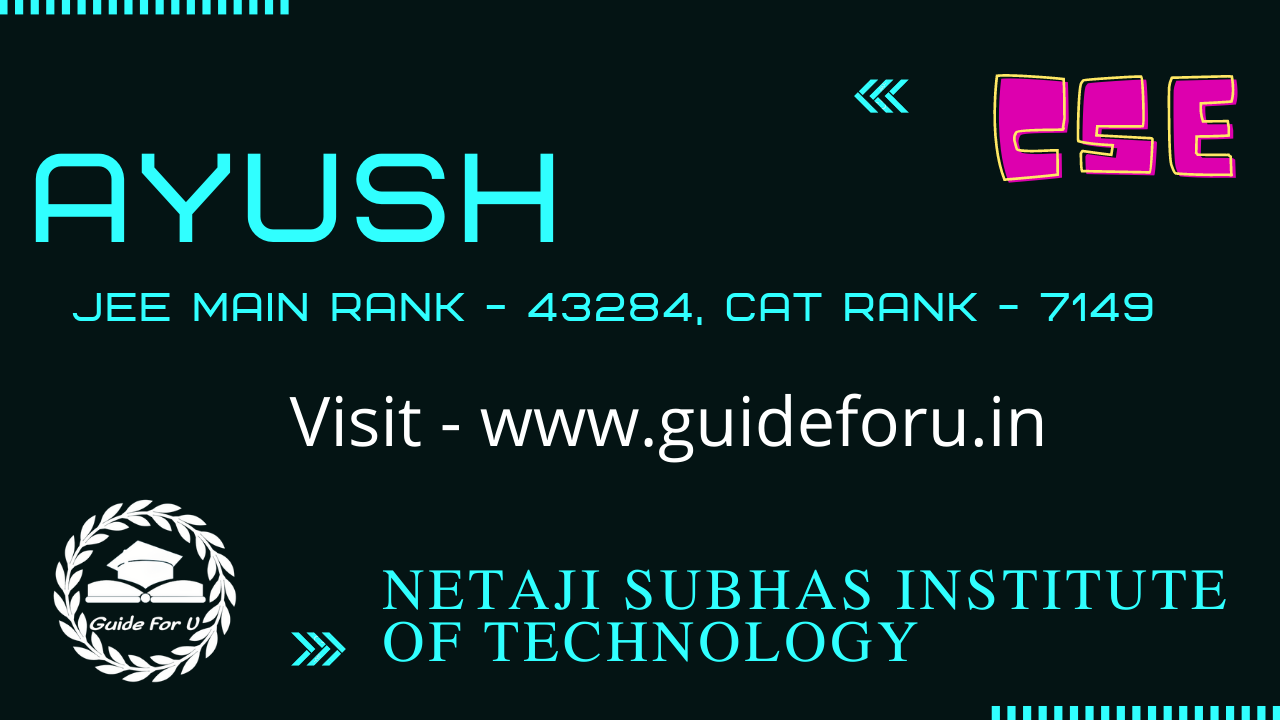 Myself Ayush, My JEE Main rank is 43284. I consulted GuideForU counselor to know some guidance in field of admission. I do both JOSAA and JAC Delhi counselling and finally I decided to go to Netaji Subhas Institute of Technology. I thanks to GuideForU counsellor for guiding in a right direction.
Myself Anekant Jain. My JEE Main rank in 2020 is 413055. I don't want to take any break this time. I want do get one of the best college in my rank with computer science as a branch. I have consulted offline counselor also but they demand Rs 8000 for guidance and counselling. Then I got to know about GuideForU from one of my friend and they do my counselling and guide me all the time in a very cheap price of rs 2499 only. This is not the matter but they give a good suggestion all the timer and notify me always. I really thanks to Guideforu counselor.
Counsellor Chats to Resolve all Your queries...
A great explanation by our counsellor to resolve all your queries as soon as possible.
Our aim is to let you get one of the best college in your score